Line & Base maintenance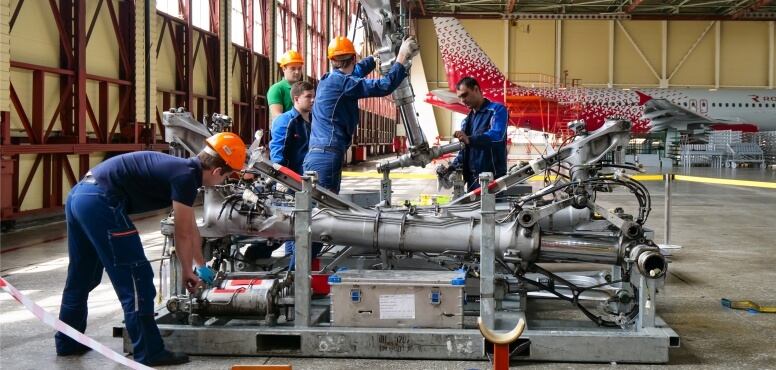 On time aircraft maintenance planning eliminates the risks of cancellation and delay of flights during the high season and peak periods and as a result saves your money.
Specialists of S7 Technics company do perform all types of line and base aircraft maintenance. We are always ready to give you recommendations on how to optimize the maintenance cost of your airline's fleet.
Serviced aircraft types:
Boeing 737 CL&NG
Boeing 737 MAX
Boeing 757/767
Airbus A320neo Family
Embraer E-170
Sukhoi SSJ-100
Line maintenance – Transit check, Daily check, Weekly check, A-Check, 750 FH, 600 RH or equivalent.
Our LMS are located in 5 time zones across Russia: Moscow, Minerlanye Vody, Novosibirsk,  Irkutsk, Vladivostok. Such location is convenient for the fleet maintenance of airlines from Europe, Asia, the Middle and Far East.
Base maintenance – C-Check, D-Check, 12Y, 10Y or equivalent.
Our hangars for base maintenance are located in Moscow, Minerlanye Vody and Novosibirsk. Our capacity allows to perform maintenance for up to 10 C-Check lines of aircraft at the same time.
Cyclean® engine washing services
Regular engine wash results in significant increase of its operating time until it reaches the point when EGT (exhaust gas temperature) Margin deteriorates down to zero and the engine requires a shop visit. It also tangibly improves fuel efficiency, reducing fuel burn by up to 1 %.
Cyclean® is universal and may be used even on new generation engines such as PW1100G-JM and LEAP-1B and 1A. S7 Technics also offers the service for CFM56-5A/5B/7B, CF34-8 and V2500. Technical features of this system provide possibility to perform washes up to -10° C.
Feel free to contact our Clients Service to book a slot for your aircraft.
Engines maintenance & repair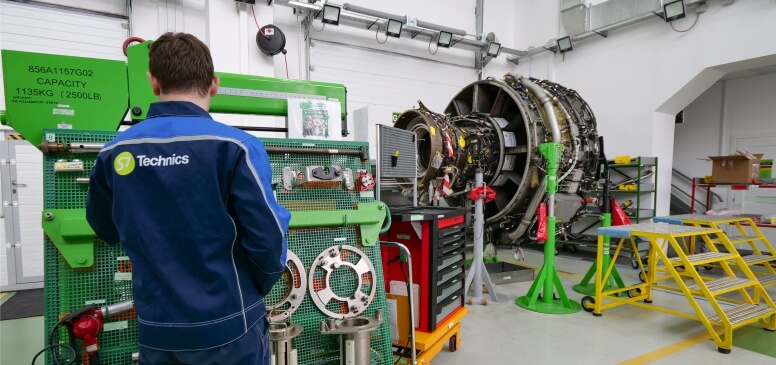 CFM56 engines are one of the most popular in commercial aviation. Every day they prove their reliability on thousands of aircraft around the world. The engine is the real heart of the aircraft, which requires regular and qualified maintenance.
S7 Technics engine specialists passed the training in the maintenance facility of Swiss partner SR Technics and nowadays at our own engine, shops located in Domodedovo airport (DME) and Mineralnye Vody airport (MRV) successfully serves more than 23 power plants per year. Both maintenance facilities equipped with all necessary tooling and ready to induct the engines is a short notice.
The implemented LEAN and Continuous Improvement program allows the engine shop staff constantly improve and optimize their work, by improving the quality of service performed while reducing the time of engine maintenance and repair.
Engine shop mechanics are ready to perform maintenance, inspection and repair of CFM56-3/-5B/-7B engines both on-wing and off-wing including field service support at customer maintenance facility with personnel provision and equipment transportation. During the maintenance process, we are inspecting key engine components, repair and replace them as necessary, in order to extend engine on-wing operation period. We provide to the customers EASA form 1 for the services performed by S7 Technics specialists.
The only one in Russia CFM56 engine shop is a great opportunity for the airlines from Russia and abroad to solve aircraft engines maintenance cost problems in a short timeframe.
S7 Technics has a wide rating for CFM56-3/-5B/-7B engines repair which includes the following standard workscopes:
Engine general visual inspection
Engine borescope inspection
Engine redelivery inspection
Fan Disc replacement
Fan Containment Case replacement
HPС Top Case repair
HPC stator case repair with vanes, bushings and seals replacement
LPT stage 1 NGV segments replacement
HPT rotor blades replacement
HPT NGV segments replacement
Combustor chamber replacement
Engine modules replacement: LPC booster, LPT major module, AGB and TGB modules
Bearing №4 replacement
Engine preservation for a period from 30 up to 365 days and preservation extension
VBV system modification per SB 75-0045 on CFM56-5B engines
QEC, LRU and accessories removal, inspection and installation
Our capabilities are not limited to the standard workscopes. When performing repairs of CFM56 engines, S7 Technics specialists use an individual approach to each project and ready to develop and offer a solution for each specific request. The main priorities for the aircraft engines repair shop are high quality and low repair turnaround time. Upon request, S7 Technics specialists are ready to provide consultancy services and engine preparation for storage and transportation such as engine shrink wrap in plastic film.
More information about engines & APU services you can find in presentation.
Aircraft engineering support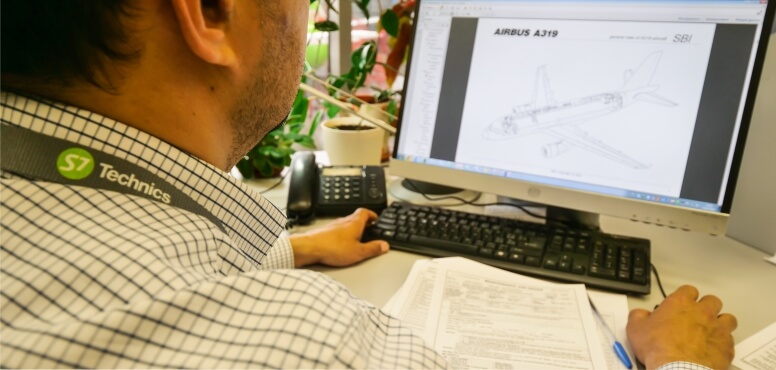 Professional and timely planning is the key to success in any activity. Experts of S7 Technics company have extensive experience in aircraft engineering support, which is confirmed by the Certificate Continued Airworthiness Management in compliance with the requirements of OTAR Part 39 Option 2 Subpart F (CAMO approval).
Our engineering team is ready to:
Aircraft engineering support – preparation and composition of Maintenance schedule (MS);
Accompany you fleet MRO program
Develop and execute special procedures for the order of the Operator: flight, weighing of aircraft and others.
Consult in terms of aircraft intake and commissioning, assist in obtaining a certificate of airworthiness.
Develop technical documentation according to Airlines' extra requests.
Accompany the reliability program.
Assist in technical issues with aircraft and component manufacturers. Working card development.
Maintain status of modifications (SB, STC, etc).
Analyze and process aircraft flight information
Monitor and plan maintenance of aircraft and its components, including:
–  Data preparation, arranging the status of repairs of the aircraft structure
– Organization of accounting and storage of technical records of the aircraft
– Development of technological maps of the aircraft and components
– Work of the Park of aircraft engines monitoring
– Development and arranging of LLP/HTC lists
– Accounting and organization of AD/SB execution
– Development and support of MEL
Complex modifications
| Part-21 G & J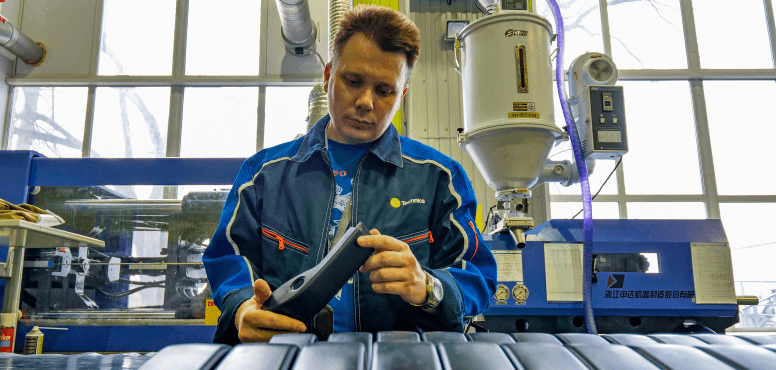 The image of the airline consists of many details: from website design to the design and quality of the aircraft livery. During the flight, passengers pay attention to the details of the interior. In a carefully selected interior design of the cabin, passengers get great pleasure from the flight, which in turn contributes to increasing loyalty to the airline and repeated appeals.
If you decide to update the interior of your aircraft, change its configuration or install additional equipment, you should contact the professionals who will do all the work at the highest level. According to our own qualified specialists in design and production, we can carry out a comprehensive modification of the interiors of your aircraft, from design documentation development to  practical implementation on the aircraft.
Production – EASA Part-21G
The aircraft components production shop operates on the basis of the received EASA Part-21G certificate (EASA. 21G. 0029). The presence of this approval allows you to produce components with a generally recognized accompanying document-EASA Form 1 (Certificate of airworthiness of the component).
This allows our Customers to install manufactured components on almost any civil aircraft types.
The S7 Technics Component Manufacturing Workshop includes production areas:
Soft sewing equipment;
Plastic Components;
Stickers;
Metal products.
The site specialists were trained at UAB "Amikon" Approved Training Organization (EASA Part 147), JSC "CAM&CONS" Approved Training Organization (EASA Part 147), St. Petersburg State Technological Institute .
All components are manufactured on modern equipment, using certified materials that have passed tests for fire resistance, heat dissipation, etc.
We regularly expand the list of manufactured products to meet the needs of our Customers as much as possible.
Our advantages:
Continuous compliance with the requirements of Aviation legislation;
Focus on customer and customer satisfaction;
High quality of the delivered products;
All finished products are accompanied by an EASA Form 1 certificate;
Production of components in a short time: 3-5 days.
Design (engineering) – EASA Part-21J
The S7 Technics Design Bureau operates on the basis of the EASA Part 21J certificate (EASA.21J.548). This certificate authorizes the development, approval and release of design documentation for minor Modifications and Minor Repairs (Minor Changes and Minor Repairs), in relation to the passenger cabin, cargo compartments, external and internal structure of the aircraft.
The specialists of the S7 Technics Design Bureau are ready to assist in:
changing the configuration of the passenger compartment;
development of catalogs of internal and external marking of aircraft;
repair of aircraft structural elements;
approval of changes in the aircraft livery;
development and installation of cabin interior components (electronic equipment mounting systems, soft equipment and plastic products);
support for Redelivery checks
S7 Technics testing laboratory allows us to develop aircraft modification projects in accordance with all certification requirements. Thus, we save our Customers' time as much as possible.
Download Aircraft interior products & services catalogue
Testing Laboratory for determining the fire resistance of aircraft interior materials
Specialists of the S7 Technics Testing Laboratory conduct tests to determine the fire resistance of aircraft interior materials in accordance with the requirements of AP-25, CS-25, FAR-25 and DOT/FAA/AR-00/12.
The activity of the laboratory is accredited by the National Accreditation Body in the ILAC-MRA system, Accreditation certificate No. AAC. T. 00243. ILAC (International Laboratory Accreditation Cooperation) is a leading international organization for laboratory accreditation.
In addition, the S7 Technics Testing Laboratory is included in the Appendix F to the Aircraft Materials Fire Test Handbook DOT/FAA/AR-00/12, on the basis of which most of the national requirements for testing the fire resistance of aircraft interior materials are formed.
The testing laboratory is equipped with modern equipment that is recommended by the aviation authorities and allows you to test materials in full compliance with approved methods.
The S7 Technics specialists, who carry out the testing of materials, have completed all the necessary training at Lantal Textiles AG, TsNTI "Progress" and other specialized educational institutions.
Within the approved Scope of Accreditation, laboratory specialists can test the following materials for fire resistance:
Fabrics;
Skins;
Carpet coverings;
Non-textile coatings;
Plastics and films;
Textile fasteners;
Laminates;
Passenger seat cushions (polyurethane foam);
Electrical wiring insulation and other things.
Currently, the Testing Laboratory provides services to enterprises in the aviation sector. In the future, the laboratory will be able to conduct tests for Customers from any industrial sector.
Our advantages:
Continuous compliance with the requirements of the legislation in the field of testing;
Focus on customer satisfaction;
High quality of services provided;
The test protocols of the S7 Technics Testing Laboratory comply with international standards
Download FTL price list.
Aviation Training Center
Part-147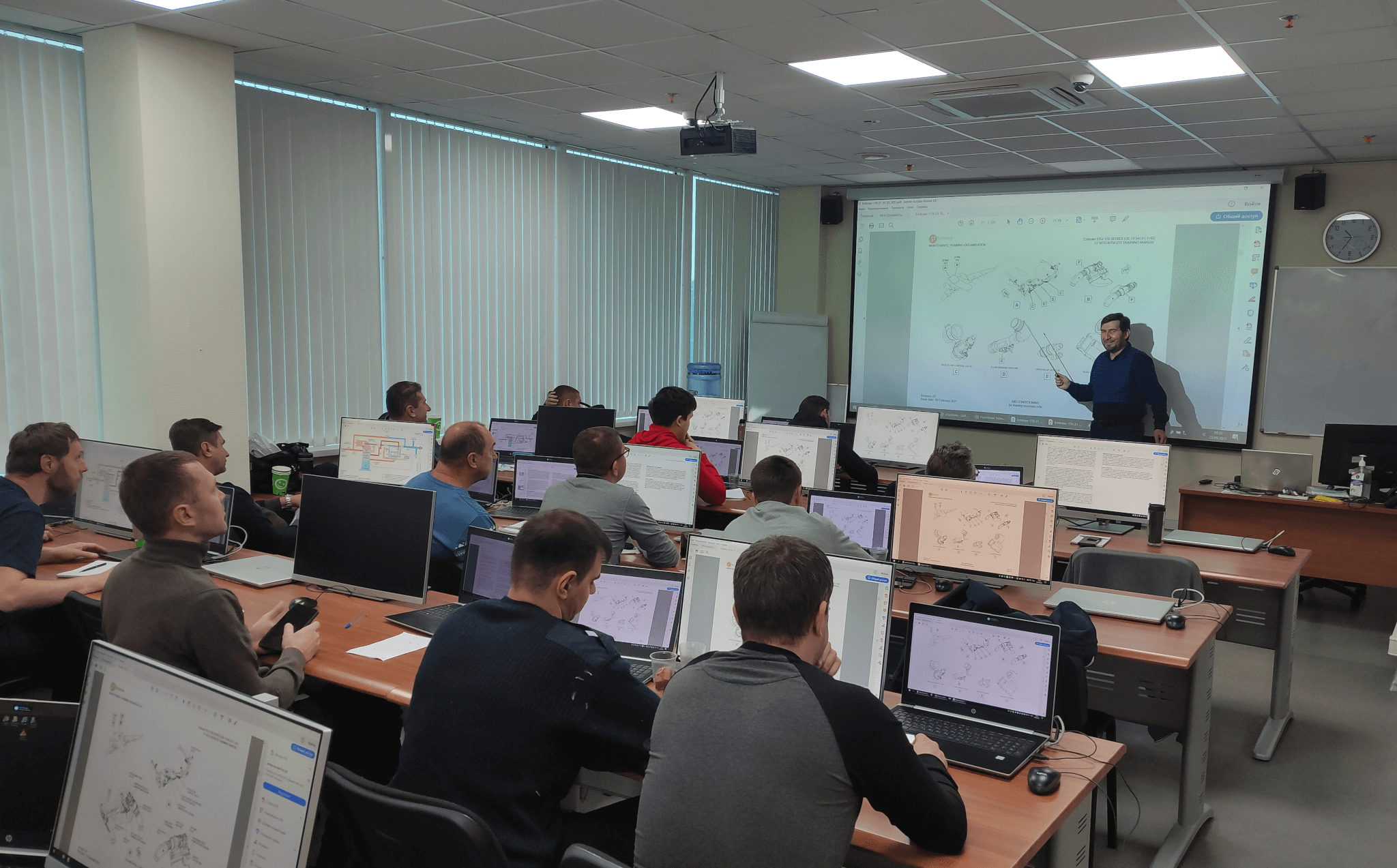 The MRO industry is a constantly evolving industry, with dynamic technologies and drive to optimization and improvement. That is why the question of continuous professional growth and improvement of knowledge of engineering and technical specialists is always relevant.
Aviation training centre "S 7 ENGINEERING" is a place where you can improve your technical skills and gain new knowledges.
The teachers of the aviation training center are ready to improve the skills of Your technical specialists in the service of Airbus A320neo Family of all modifications, Boeing 737 CL&NG, RRJ-95, Embraer-170 series,as well as to expand knowledge of aviation and business English.
Ratings:
Types of aircraft:
Airbus A319/A320neo/A321
Boeing 737-300/400/500/600/700/800/900
Boeing 737 MAХ
The Sukhoi RRJ-95
Embraer ERJ-170 Series
Special courses:
Business English
Technical English
Specialized courses in Maintenance and repair of aircraft components
The methods of training in the aviation training center "S 7 ENGINEERING" is based on a combination of classical methods and modern international techniques, which brings easy assimilation of new knowledge.
In addition to educational services, the experts of the center are ready to consult on the human factor in the maintenance and issues of aviation legislation and other specialized courses.
Training center "S 7 ENGINEERING" has certificates of European (EASA PART-147), Russian (FAR-289) aviation authorities and License of the Ministry of education and science of the Russian Federation for training, training and retraining of engineering and technical specialists.
Training Aviation Center contacts:
Tel: +7 (495) 363 2767
E-mail: mto.s7eng@s7.ru
Delivery/redelivery technical support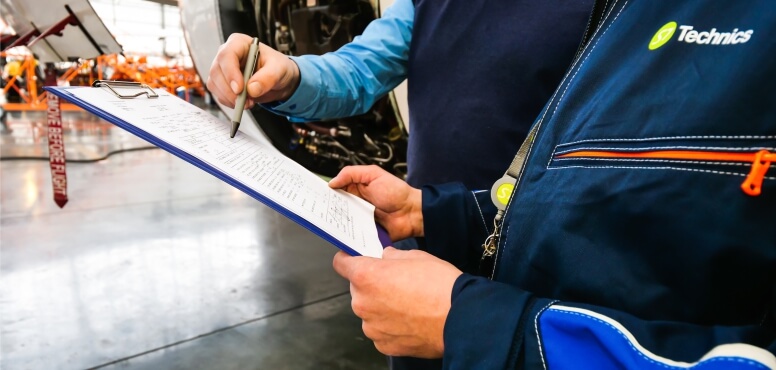 It's no secret that the volume of passenger air traffic is growing steadily every year. Many airlines increasing and updating their fleets of aircraft also. Our specialists are experts in delivery/redelivery technical support.
S7 Technics provides technical support at all stages of work with leasing companies:
Service at delivery/return of aircraft to the lessor
Reconfiguration of the cabin during delivery/transfer of aircraft to the lessor
Engineering support during delivery/return of aircraft to lessor or airline
Aircraft painting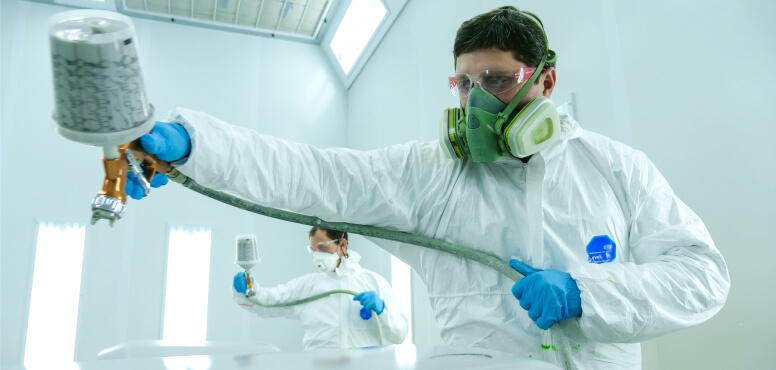 The painting hangar, operating under the EASA Part 145 Certificate, is located at Mineralnye Vody airport. This is a modern base with the capacity of any narrow-body aircraft, up to Airbus 320neo, Boeing 737 MAX and Boeing 757. The hangar is equipped with a modern dust removal system, provides optimal temperature and humidity, in any time of the year. The hangar is equipped with a modular dock system Layher, quickly changed to the desired type of aircraft.
Painting is made by HVLP (High Volume Low Pressure) and Electrostatic Coating Graco systems.
Specialists of the painting hangar were trained under the guidance of experts from the companies MaasAviation, PPG Aerospace, Cee-Bee, Akzo Nobel, Graco.
Our specialists are trained and approved for AkzoNobel coatings: Base Coat\Clear Coat, Eclipse, Aviox, Aerobase, Aerodur, BCCC MICA Aviox, BCCC MICA Aerobase; PPG Aerospace: Base Coat\Clear Coat, CA8000, CA9000, BCC9008, BCC9008 MICA.
During the aircraft painting we use the advanced technology Base Coat/Clear Coat (base/varnish), which is a protective coating by a special varnish, which reduces the adverse effects of ultraviolet radiation during operation of the aircraft. We are also ready to offer our customers the application of MICA coating.
In matters of painting aircraft we are trusted by airlines: Aeroflot, S7, Rossiya, Zoom Air, Utair, Ural Airlines, Air Astana, Weltall.
Check the availability of slots for painting Your aircraft from our experts.
Repair of components and systems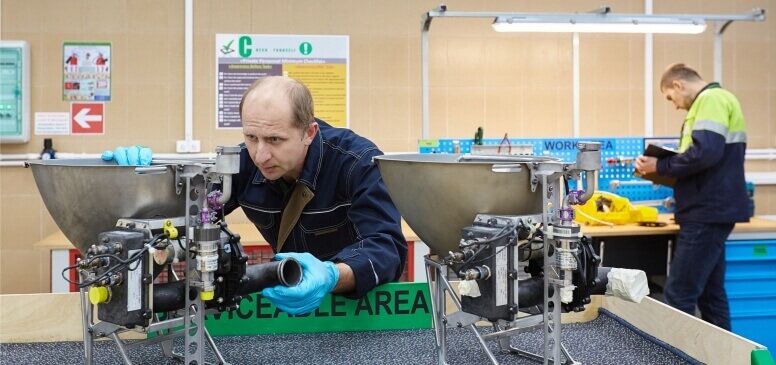 Modern laboratory complex of S7 Technics maintains and repairs aviation equipment of major aircraft types, including:
Avionics
Radio and related equipment
Onboard kitchen equipment
CFM56-5/7 engines MRO
Hydraulic components
Light and signal equipment
Cabin light equipment
Emergency escape equipment
Oxygen supply equipment
Air conditioning system equipment and components
Fire extinguishing equipment
Vacuum toilets Safran Aerospace
Batteries
Repair and maintenance of heat exchange systems TAT Engineering.
Engine MRO shop is opened up in 2016 in partnership with SR Technics – European leader of MRO services production. S 7 ENGINEERING's engine MRO shop is based at Domodedovo airport and provides MRO services for CFM56-5B/7B engines. CFM56 engines maintained in the new shop are among the most widely-used power plants in aviation today, and are used on some the world's most popular aircraft types like Airbus A320 Family and Boeing 737 NG. Technical staff of our company has passed special education. Apart from on-wing maintenance, the shop's team is capable of removing engines from wing and carrying out in-shop maintenance when a more detailed inspection is needed.
Logistic support and logistics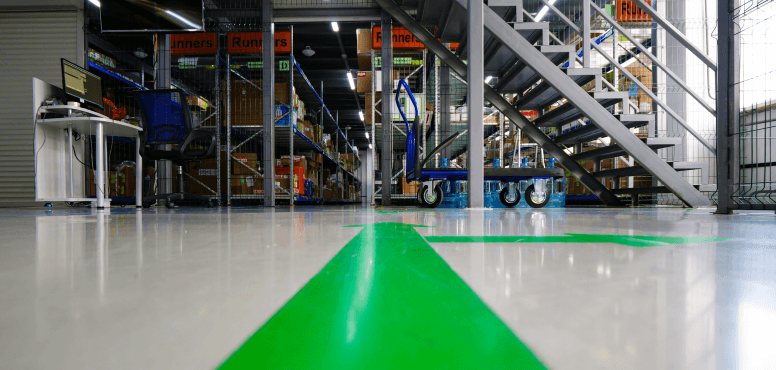 Proper work of the Logistics Department determines the advantage of the airline in time, and as a result, reducing the time of offwing. The ability to be in touch 24 hours, 7 days a week, the ability to create and manage the supply chain of the necessary parts and components is an indicator of the level of professionalism of logistics. The team of logistics Department of S7 Technics proves it every second, day and month with successful results of work and long-term trust of Customers.
S7 Technics specializes in providing the following logistics services:
All types of materials purchase;
Loan components for short term;
24/365 AOG Support;
Customs clearance of the aviation materials, components and tools is performed by custom processing department. (Own customs warehouse in Novosibirsk);
Aircraft parts, expendables and consumables sales and exchange; spare parts stock by position 'no-go';
S7 Technics has consignment and own stock of spare parts on 'no-go' positions for major aircraft types. The company also offers logistics solutions on delivery and customs clearance for components, expendables and equipment.
CLP list for aircraft maintenance
Flight information analysis and processing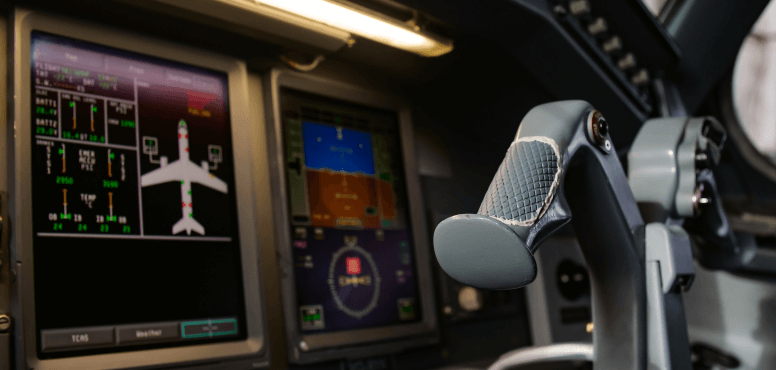 Modern aircraft generate hundreds of gigabytes of various flight data. The competence of our specialists – to perform a competent decoding and analysis of such data, because the speed and accuracy of these processes, the aircraft reliability depends on.
Specialists of S7 Technics company work with flight information of Airbus A320 Family, Boeing 737 CL&NG, Boeing 767, ATR-42-500, Embraer E-170 , Beechcraft, Gulfstream G-550. All work is carried out on the basis of certificates issued by the Russian air registry.
Our specialists work on reading information from speech recorders by Honeywell and speech recorders testing with the help of a specialized stand.
In addition to decoding flight data, our experts are ready to perform:
Comprehensive and specific transcript (graphics, repropagate, help);
Building a glide path to assess landing accuracy;
Other applications (providing data for monitoring aircraft engines and systems);
Work on evaluation of registration of mandatory parameters and voice channels of emergency recorders.
Flight information processing Department team works 24/7, which allows us to provide useful information quickly and efficiently.
We serve 8 types of aircraft
Airbus A320ceo Family
Line maintenance: DME, OVB, MRV, IKT, VVO
Base maintenance: DME, OVB, MRV

Airbus A320neo
Line maintenance: DME, OVB, IKT, VVO
Base maintenance: DME, OVB

Boeing 737 CL
Line maintenance: DME, OVB, MRV, IKT, VVO
Base maintenance: DME, OVB, MRV

Boeing 737 NG
Line maintenance: DME, OVB, MRV, IKT, VVO, YKS
Base maintenance: DME, OVB, MRV

Boeing 737 MAX
Line maintenance: DME, OVB

Boeing 757
Line maintenance: DME, OVB
Base maintenance: OVB

Embraer E170
Line maintenance: DME, OVB, IKT
Base maintenance: DME, OVB

SSJ-100
Line maintenance: DME, SVO, MRV
Base maintenance: DME