Aviation Training Center
Part-147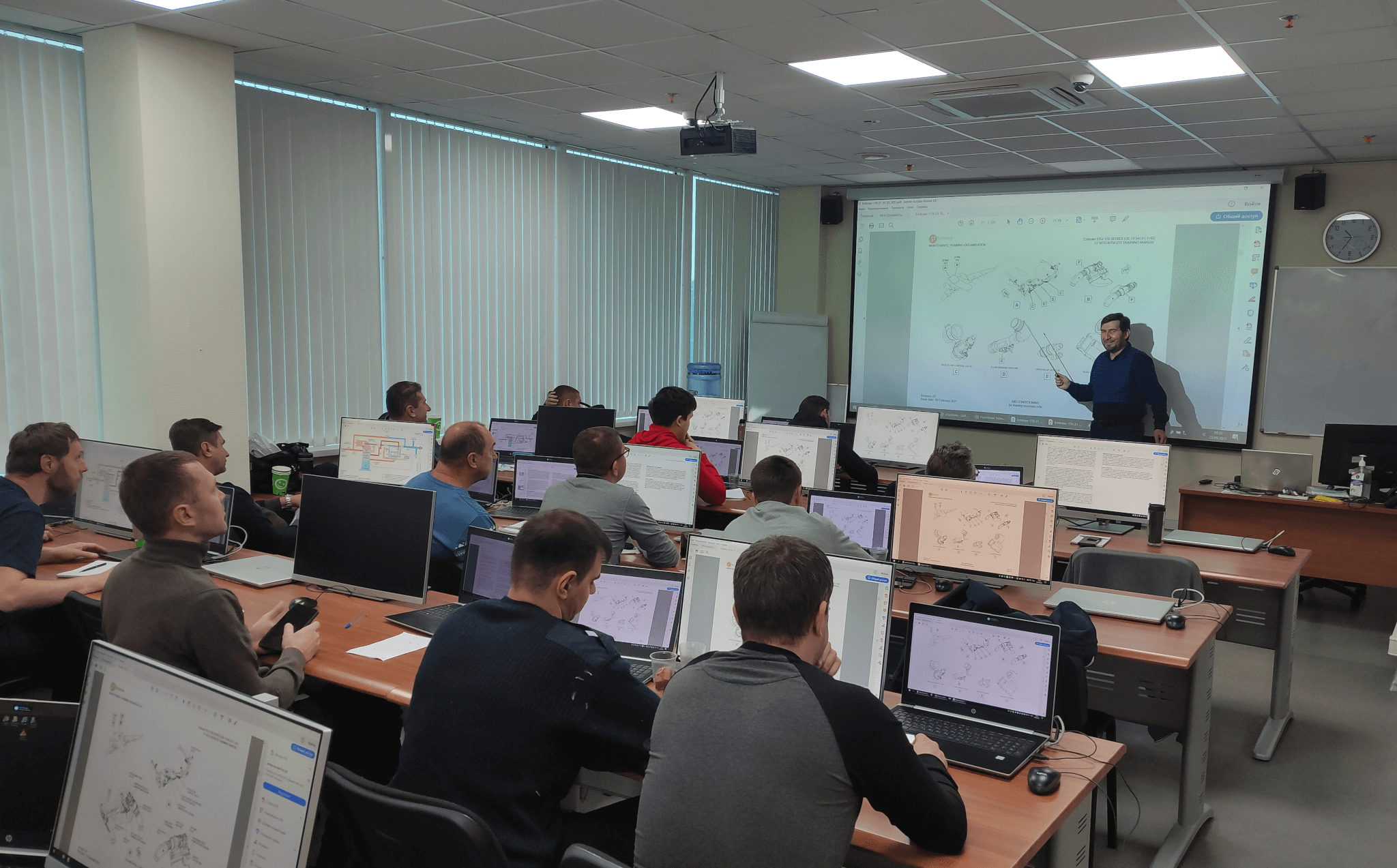 The MRO industry is a constantly evolving industry, with dynamic technologies and drive to optimization and improvement. That is why the question of continuous professional growth and improvement of knowledge of engineering and technical specialists is always relevant.
Aviation training centre "S 7 ENGINEERING" is a place where you can improve your technical skills and gain new knowledges.
The teachers of the aviation training center are ready to improve the skills of Your technical specialists in the service of Airbus A320neo Family of all modifications, Boeing 737 CL&NG, RRJ-95, Embraer-170 series,as well as to expand knowledge of aviation and business English.
Ratings:
Types of aircraft:
Airbus A319/A320neo/A321
Boeing 737-300/400/500/600/700/800/900
Boeing 737 MAХ
The Sukhoi RRJ-95
Embraer ERJ-170 Series
Special courses:
Business English
Technical English
Specialized courses in Maintenance and repair of aircraft components
The methods of training in the aviation training center "S 7 ENGINEERING" is based on a combination of classical methods and modern international techniques, which brings easy assimilation of new knowledge.
In addition to educational services, the experts of the center are ready to consult on the human factor in the maintenance and issues of aviation legislation and other specialized courses.
Training center "S 7 ENGINEERING" has certificates of European (EASA PART-147), Russian (FAR-289) aviation authorities and License of the Ministry of education and science of the Russian Federation for training, training and retraining of engineering and technical specialists.
Training Aviation Center contacts:
Tel: +7 (495) 363 2767
E-mail: mto.s7eng@s7.ru
We serve 8 types of aircraft
Airbus A320ceo Family
Line maintenance: DME, OVB, MRV, IKT, VVO
Base maintenance: DME, OVB, MRV

Airbus A320neo
Line maintenance: DME, OVB, IKT, VVO
Base maintenance: DME, OVB

Boeing 737 CL
Line maintenance: DME, OVB, MRV, IKT, VVO
Base maintenance: DME, OVB, MRV

Boeing 737 NG
Line maintenance: DME, OVB, MRV, IKT, VVO, YKS
Base maintenance: DME, OVB, MRV

Boeing 737 MAX
Line maintenance: DME, OVB

Boeing 757
Line maintenance: DME, OVB
Base maintenance: OVB

Embraer E170
Line maintenance: DME, OVB, IKT
Base maintenance: DME, OVB

SSJ-100
Line maintenance: DME, SVO, MRV
Base maintenance: DME