S7 Technics carried out complex work on dismantling the keel of a cargo Boeing 737 in the framework of C-check
Until 2012, the aircraft flew as part of one of the passenger airlines' fleet, and then it was converted into a cargo aircraft and transferred to ATRAN airlines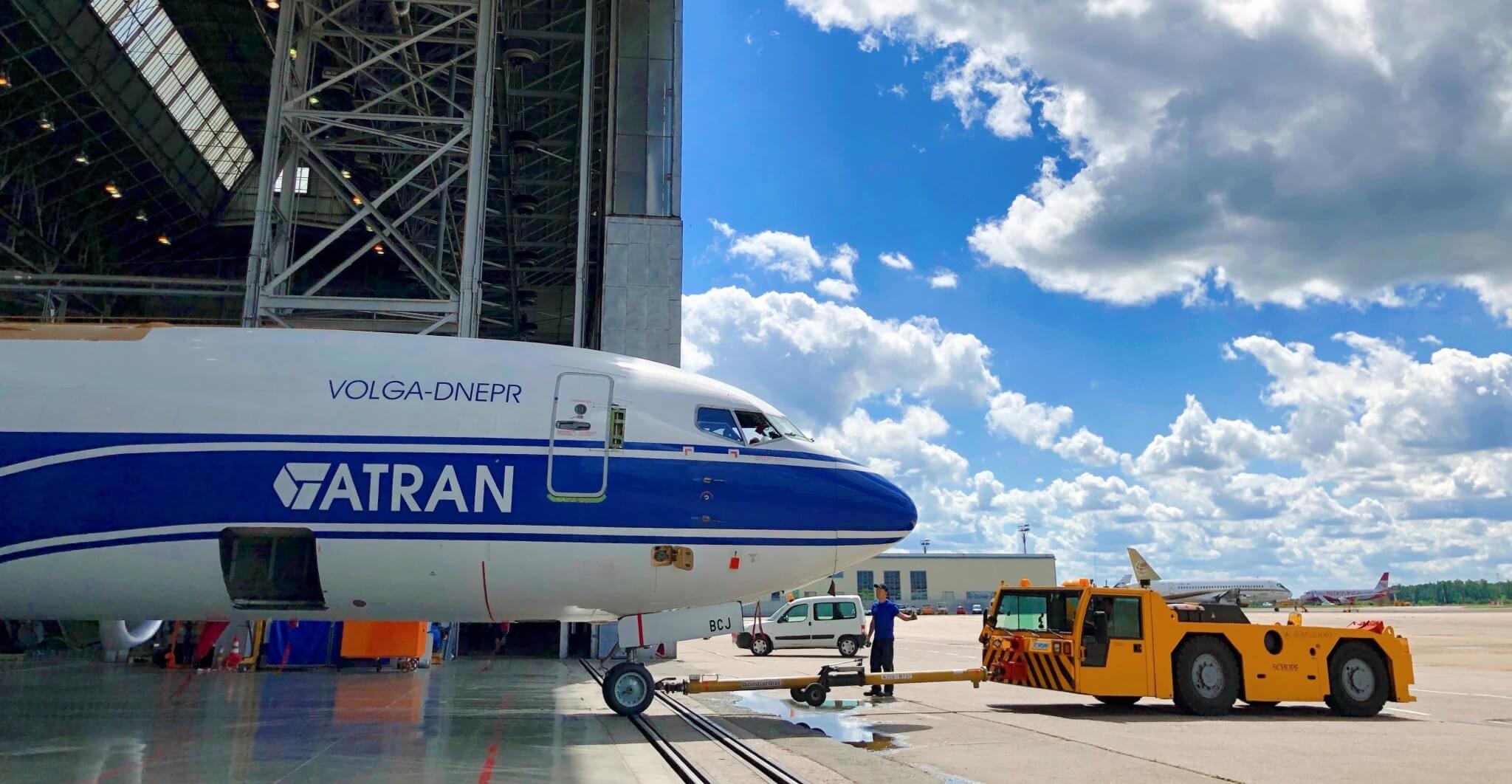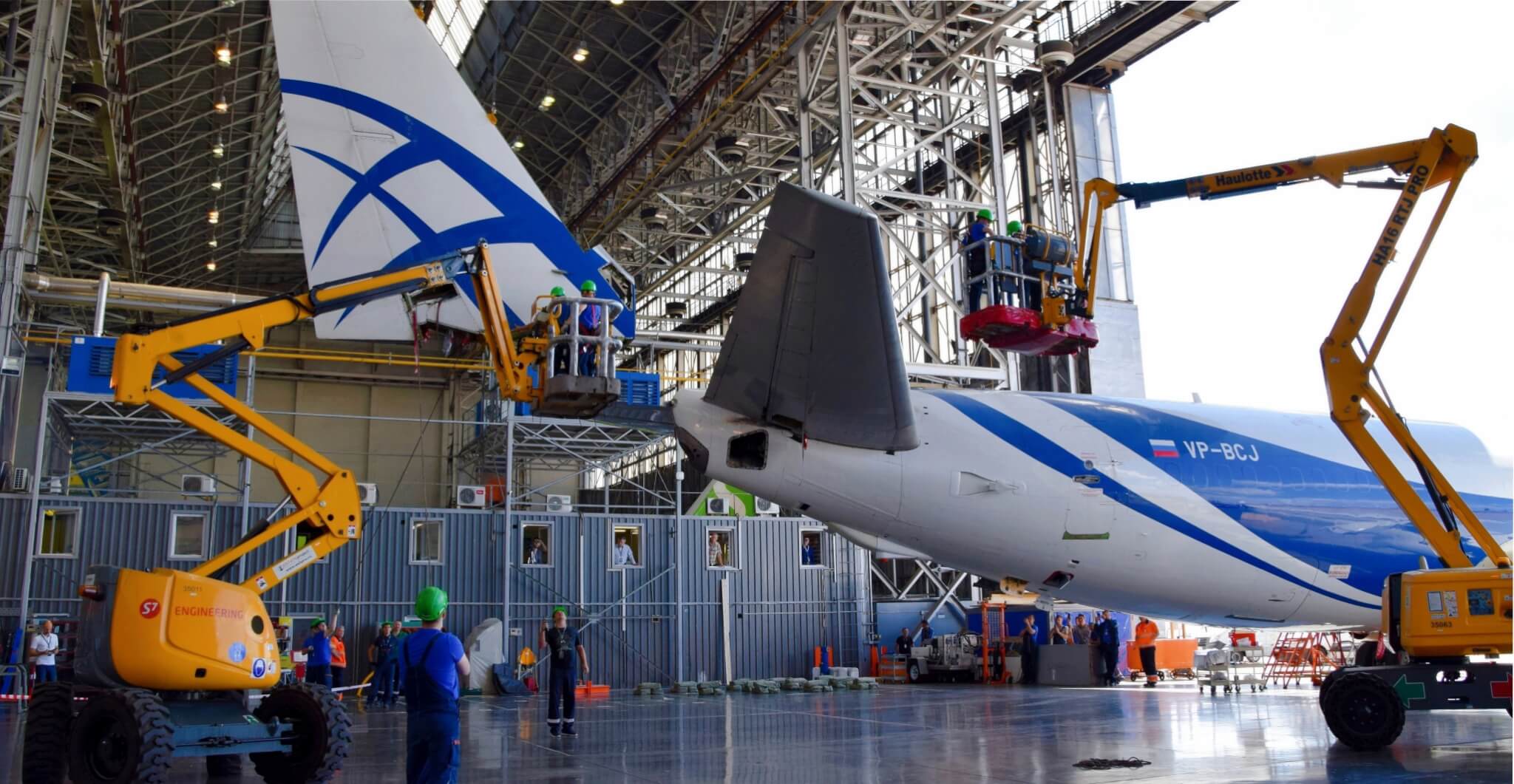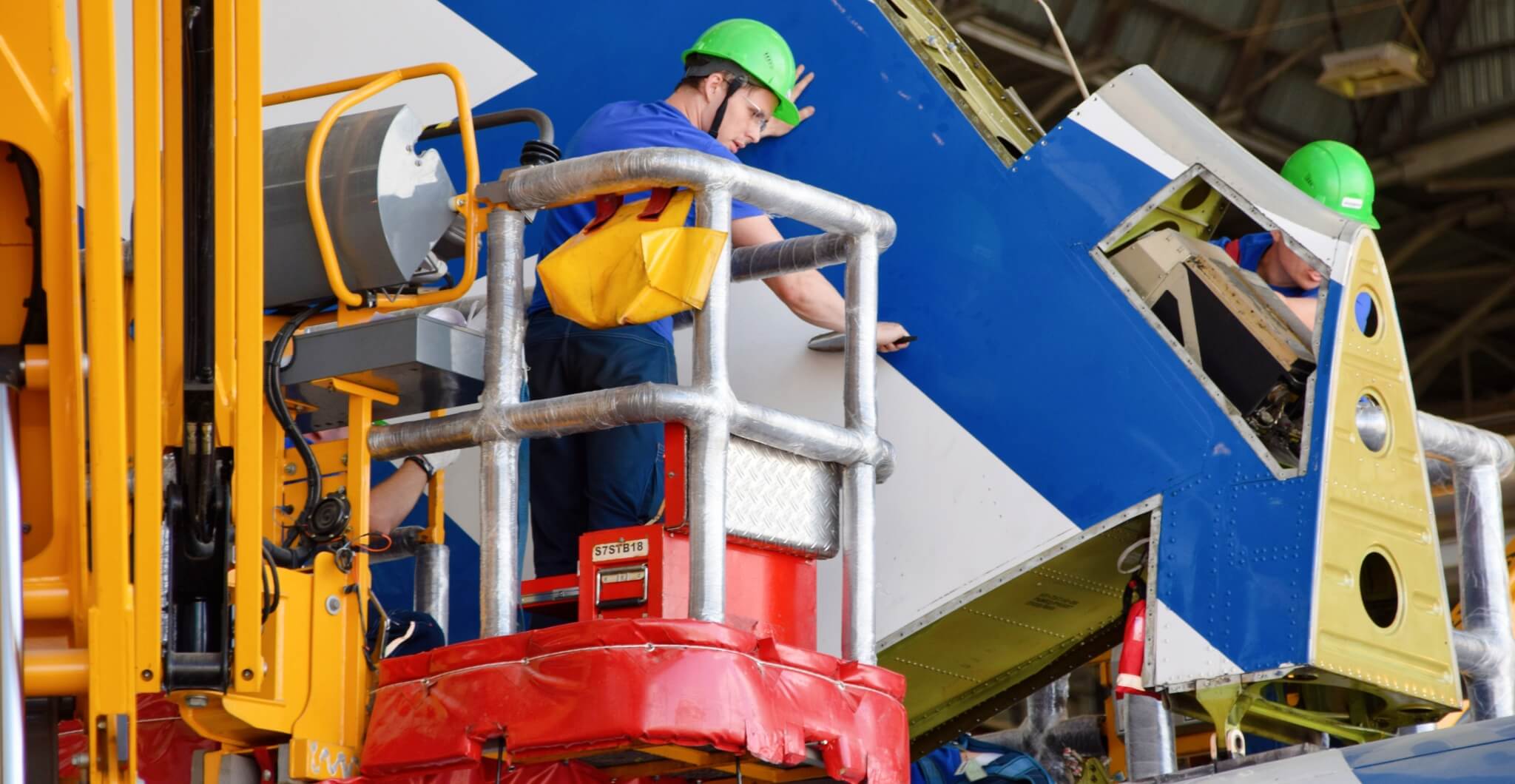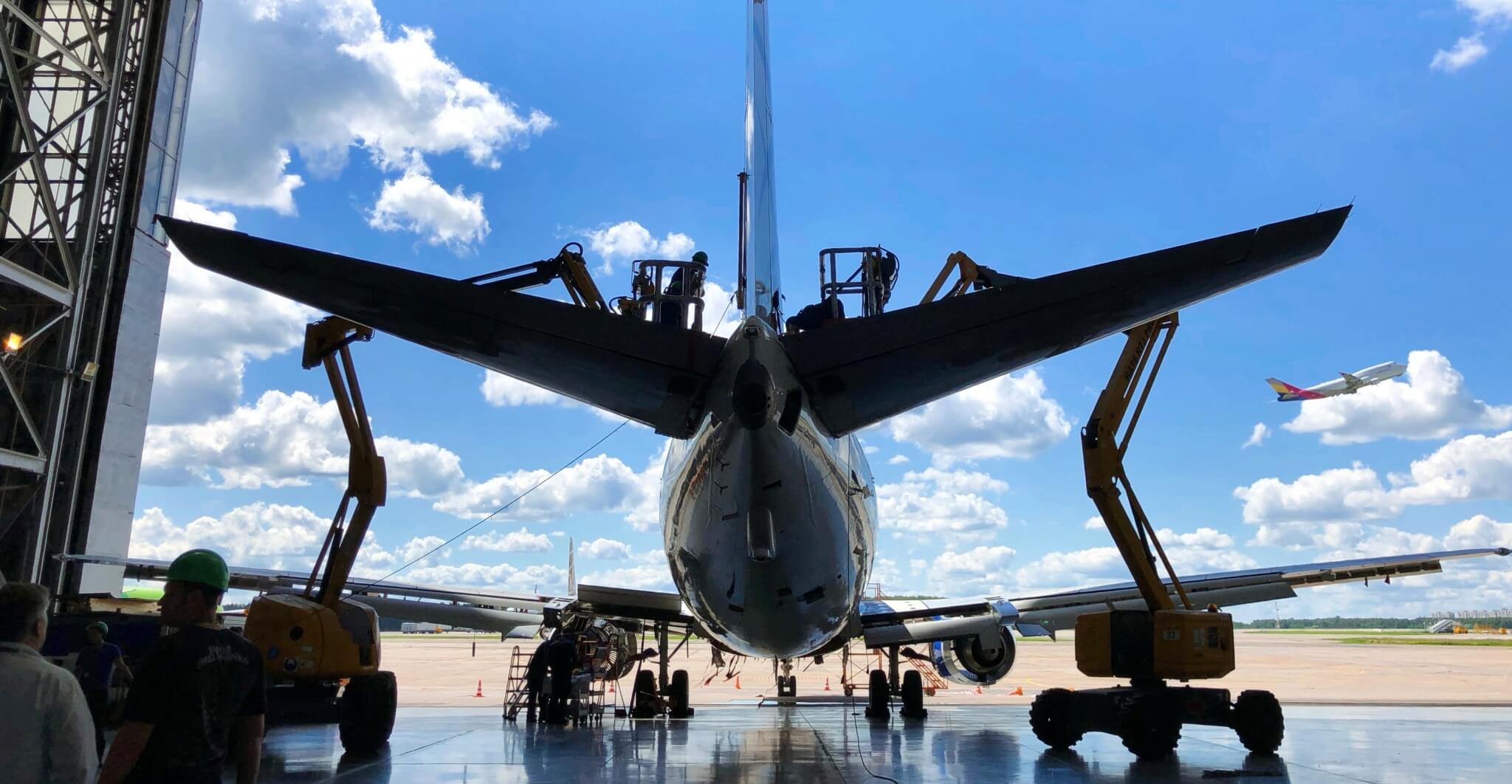 Aeronautical Engineering Inc. (AEI) developed the STC (Supplemental Type Certificate), an additional type certificate that confirms that a modification of a typical aircraft design meets aviation requirements.
During the C-check maintenance of the cargo Boeing 737, part of the elements of the power structure of the aircraft was replaced – the longitudinal and transverse floor beams of the main cargo deck. S7 Technics logistics specialists were tasked with finding and delivering elements in a special modification for the converted aircraft on time.
S7 Technics specialists carried out a complex work on dismantling the aircraft's keel to replace the front left attachment point. Four specialists of the engineering center, 18 aircraft technicians, two lifts and a special crane were involved in the process.
Upon completion of all work, the pilots of ATRAN airlines performed a test flight from Domodedovo airport to Vnukovo.
"Maintaining the airworthiness of the ATRAN fleet is the key to providing high – quality services to our customers. In 2020, the serviceability and availability of cargo aircraft is particularly important, since it is cargo carriers that have made a huge contribution to the fight against the spread of COVID-19, delivering medical equipment, personal protective equipment and essential goods. We are very happy that S7 Technics, which we have been working with for many years, always provides a high-level service. Convenience of doing business, a diverse pool of spare parts, a wide range of services provided, certified specialists – this is what we can count on when working with S7 Technics." – said Vitaly Andreev, CEO of ATRAN airlines.