Successful FAA certification opens new horizons for TAT Engineering
27.12.2018
Novosibirsk-based TAT Engineering, joint venture between Russia's S7 Technics Holding and Israel's TAT Technologies has reached yet another milestone in achieving its goal of becoming the leading heat exchanger MRO center in Russia and wider CIS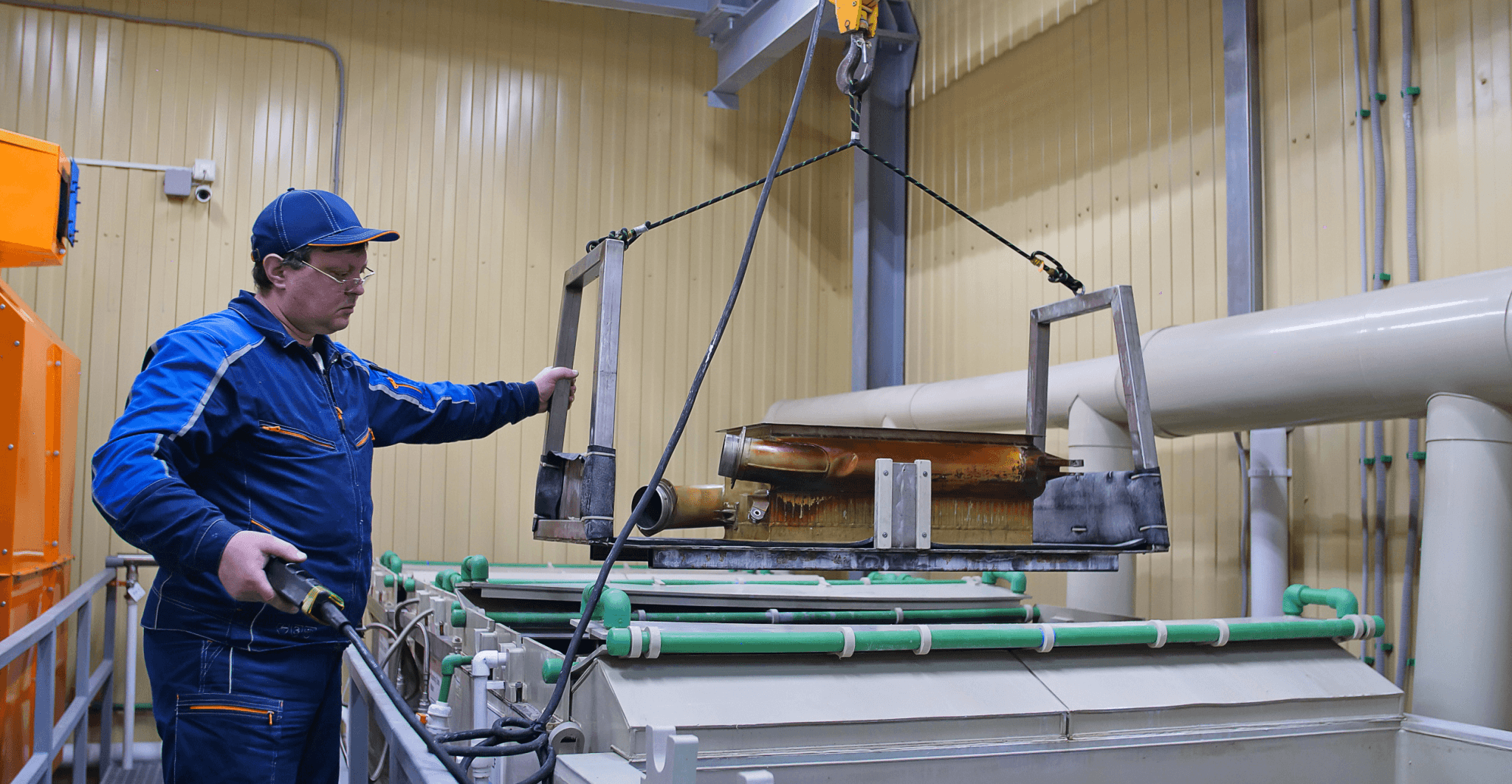 On December 12, 2018 TAT Engineering successfully completed certification procedures by standards of the United States' Federal Aviation Administration (FAA). TAT Engineering has thus become the only Russian company entitled to provide maintenance and repair services on heat exchangers for Western-built aircraft as FAA Part-145 approved organization. The company won similar European approval – EASA Part 145 in spring 2017.
"The FAA certification is necessary for being able to provide advanced repairs of aircraft heat exchangers. This type of repairs is only possible under FAA approval," comments Denis Elnikov, TAT Engineering's general director. Having the American certificate makes TAT Engineering capable of offering its customers heat exchanger repair services with certification of components, right at the Novosibirsk facility.
"Before, there was just one option – to send components for repairs and certification abroad. The FAA approval gives TAT Engineering a chance to receive orders for heavy maintenance of heat exchangers and to attract new customers. In turn, our clients have the opportunity to significantly reduce their costs and repair time. For example, while an aircraft is getting its C-check done at S7 Technics facility at Tolmachevo airport we manage to perform maintenance and certify components after repair," Denis Elnikov explains.
There are three convincing arguments for partnership with TAT Engineering. Firstly, the company offers prices, which are below those of foreign providers for the same services. Secondly, the shop visit time is two to three times less than what is required to send components abroad. Thirdly, there's no need to send the components outside Russia, eliminating the costs for transportation, customs clearance and warehouse handling.
Under its FAA certificate TAT Engineering specialists are entitled to service 13 types of heat exchanger equipment, installed on Airbus, Boeing and Bombardier aircraft.
The joint venture between S7 Technics Holding and TAT Technologies entered the aircraft heat exchanger market in spring of 2017. By the end of 2018 TAT Engineering will have handled almost 250 components, which is more than double compared to last year's results.
"Our main target for 2019 is to provide high quality services to our customers, performing maintenance on heat exchanger equipment for Airbus, Boeing and Bombardier aircraft with in-house certification of components, and increasing our production throughput two- or threefold," Denis Elnikov says.
In 2018 TAT Engineering's new customers included Alrosa Airlines, IrAero Airlines, RusLine, Utair Airlines and Utair – Engineering, and Turkish Technik.
TAT Technologies' subsidiary, TAT Limco, which specializes as a market leader in maintenance and repair of heat exchange units, is an active participant in the creation and development of the new facility. This company has more than 72 years experience working with heat transfer equipment.
For more information about TAT Limco, please visit www.limcoairepair.comwww.limcoairepair.com