S7 Technics' KitCar 'mobile warehouse' saved 4,000 man-hours
22.05.2019
S7 Technics, Russia's maintenance, repair and overhaul (MRO) services provider, is increasing its fleet of KitCar 'mobile warehouses'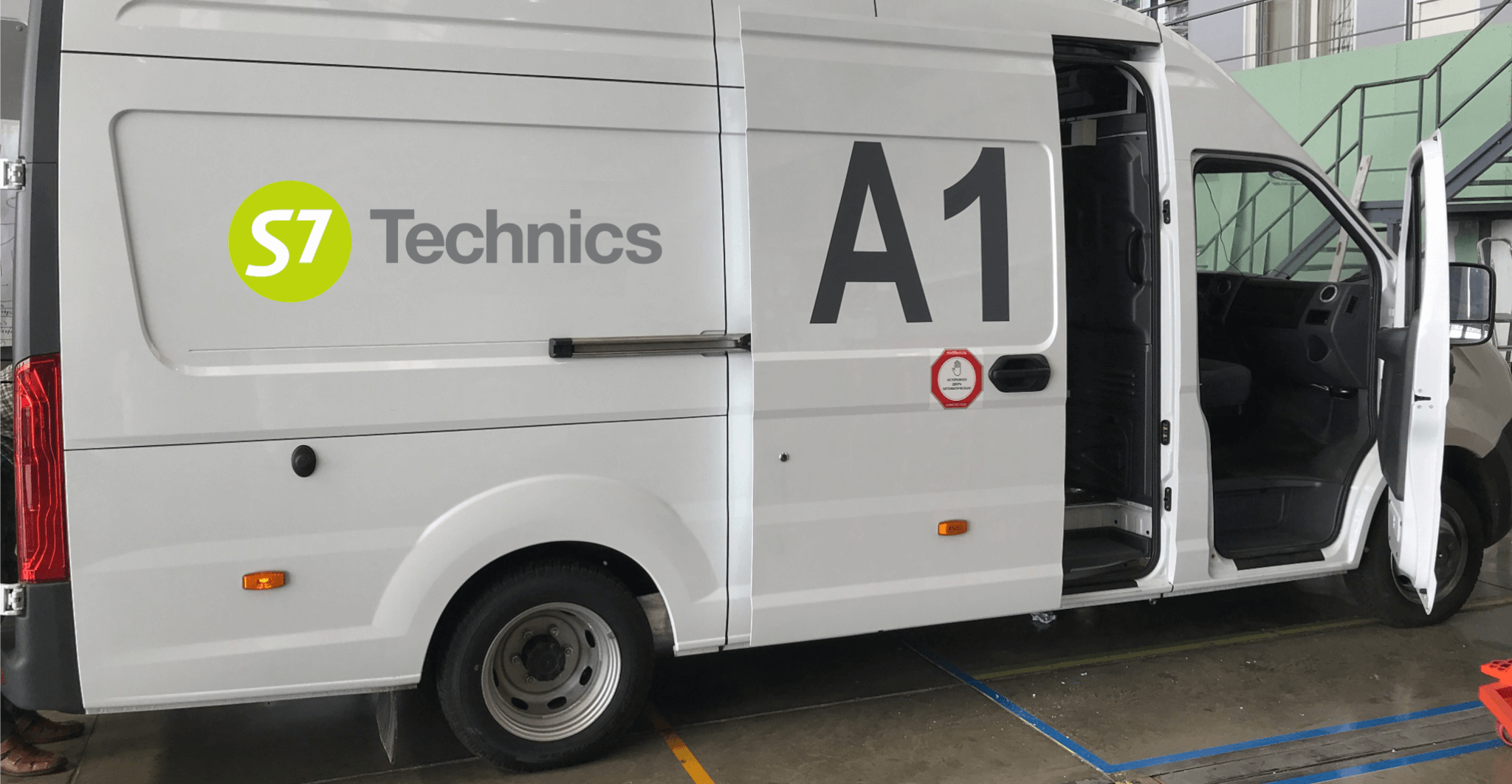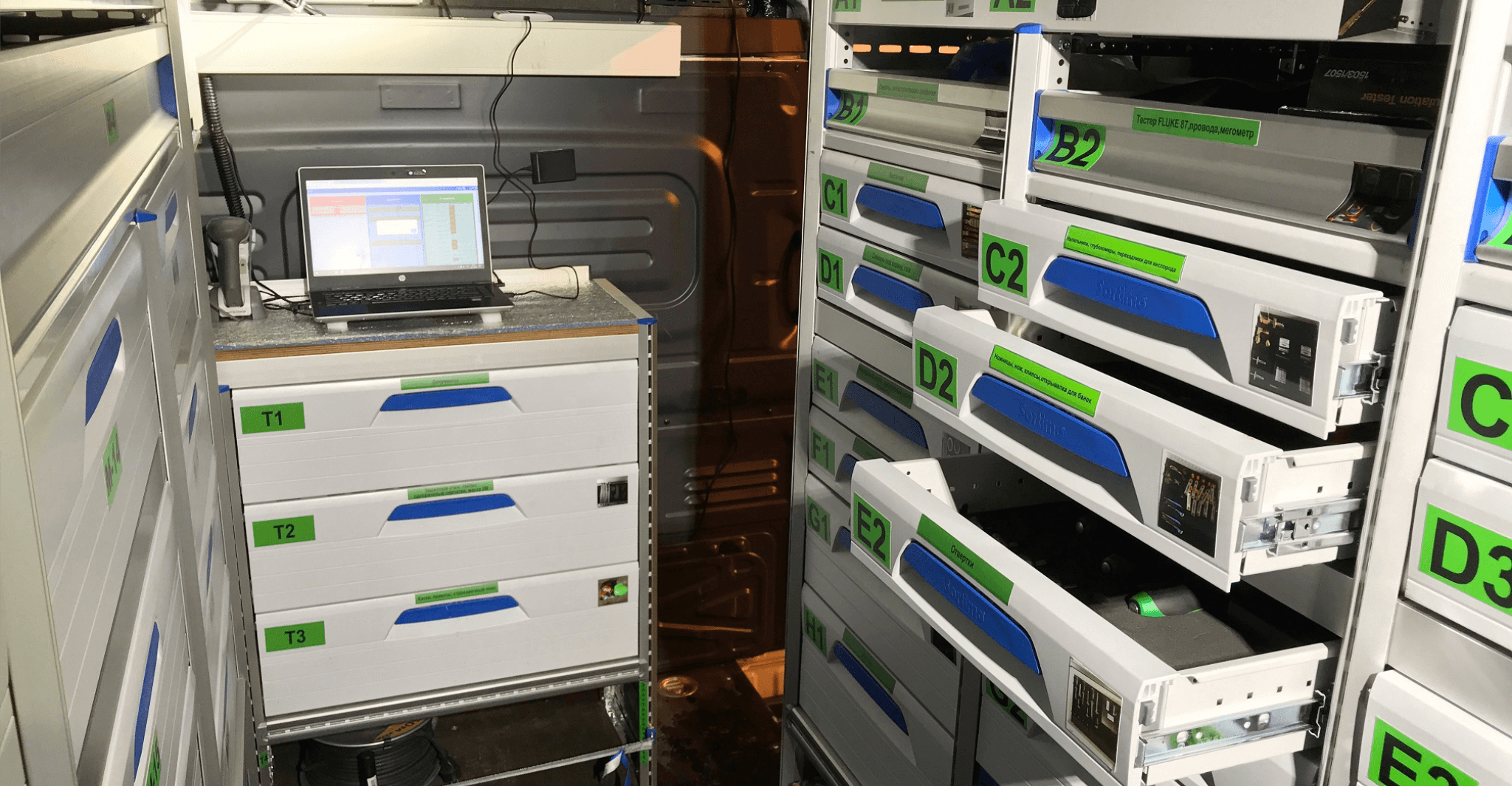 In 2019 its bases at Moscow's Domodedovo airport and Novosibirsk's Tolmachevo airport will benefit from specialised vehicles that expeditiously deliver spare parts, consumables and equipment straight to staff working on aircraft maintenance.
The KitCar scheme completed its first mission in June 2018 having been launched by S7 Technics as part of a lean production implementation. There are currently five of the vehicles in the provider's fleet, all of them based at Domodedovo.
The main task of the KitCar is to cut down on the physical displacement of technical staff and the time needed for them to locate the necessary tools and spare parts. Under the project, all vehicles come fitted with a spare parts inventory in which the range of materials is based on the most urgent needs of the staff.
With the remote access to the spare parts inventory database, having on-board printer, the air conditioned KitCar becomes a convenient mobile technical office. "The idea to create a fully-fledged automobile office came into being at S7 Technics as part of our lean production tools implementation," Artyom Ilyin, head of the lean production department at S7 Technics, points out.
"Prior to last summer, our technicians had access to ordinary vehicles, each of which performed only a single function – transporting either tools, or spare parts etc. But there was no possibility of fully supporting our apron works using one vehicle. The KitCar project has successfully accomplished this task," Ilyin enthuses.
Each of the current five designated KitCars has its own specific purpose. Nicknamed Airbus and Boeing, two of them are filled with tools, parts and consumables to service the respective types of each aircraft manufacturer. These vehicles perform the function of a handy mobile office with access to the databases.
Another of the cars, dubbed Cabin, carries tools and parts for works specifically related to aircraft interior maintenance. This vehicle differs from the first two in that its equipment has racks capable of accommodating aircraft cabin ceiling lamps, for example. The fourth and fifth mobile warehouses – both called Oil – deliver technical fluids.
By this summer, S7 Technics plans to replenish its vehicle fleet with an additional KitCar mobile warehouse. The MRO provider's Novosibirsk base is to receive this latest mobile office with its aviation parts inventory.
Overall, the KitCar project has already proved to be an efficient addition for the MRO provider. Calculations show that, annually, one special vehicle can save engineering and technical personnel more than 4,000 working hours. This time workers are then able to devote this time to other aircraft maintenance issues.
"The use of the KitCar mobile warehouses makes it possible for staff to work to their maximum in the working time, while the entire necessary spare parts and material inventory is delivered to their work positions. Now, the vehicles' equipment is constantly improving, so that the KitCar project now makes the aircraft service process even more efficient," Ilyin concludes.