10th anniversary of S7 Technics base at Mineralnye Vody
10 years ago – on July 15, 2010 in Mineralnye Vody 54 specialists started performing aircraft maintenance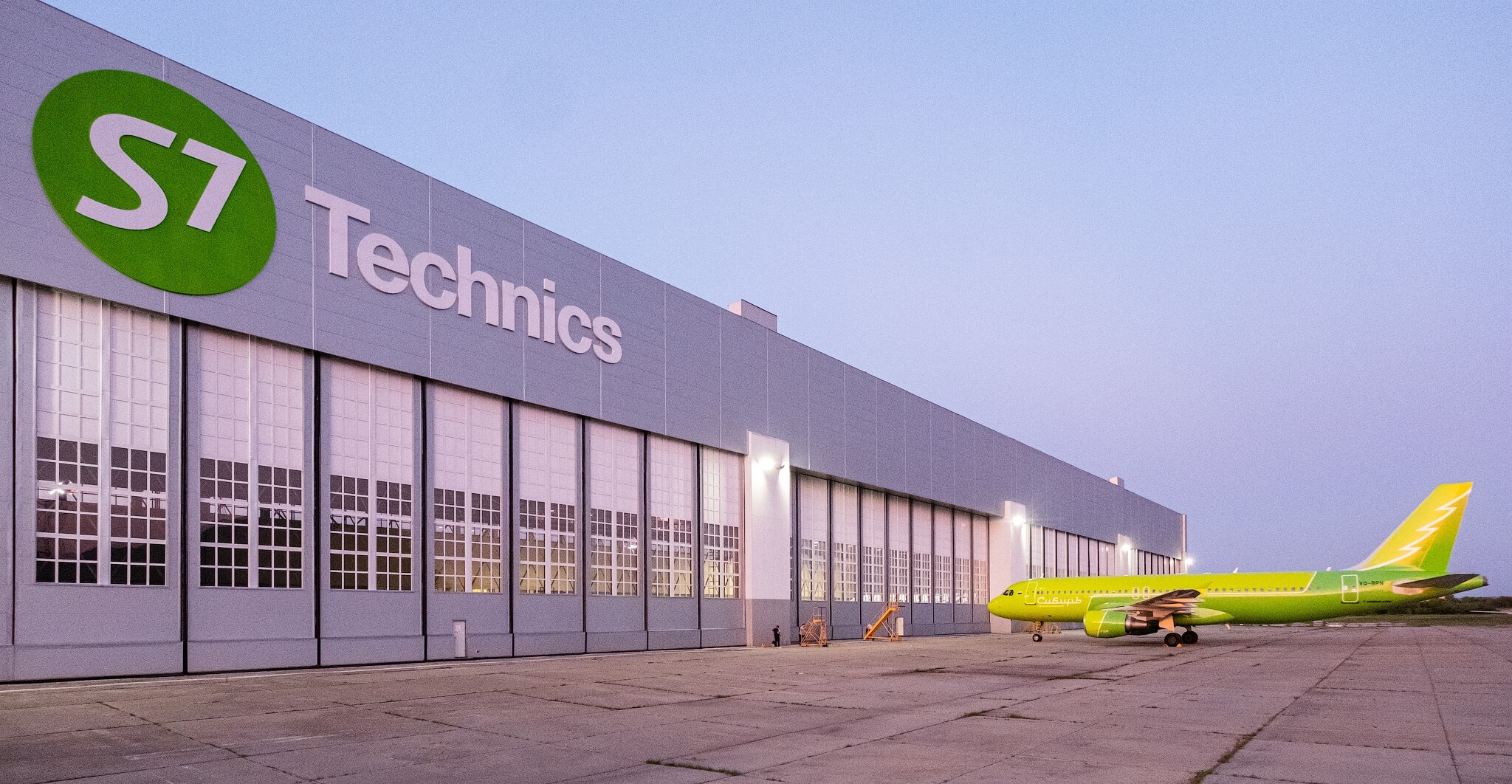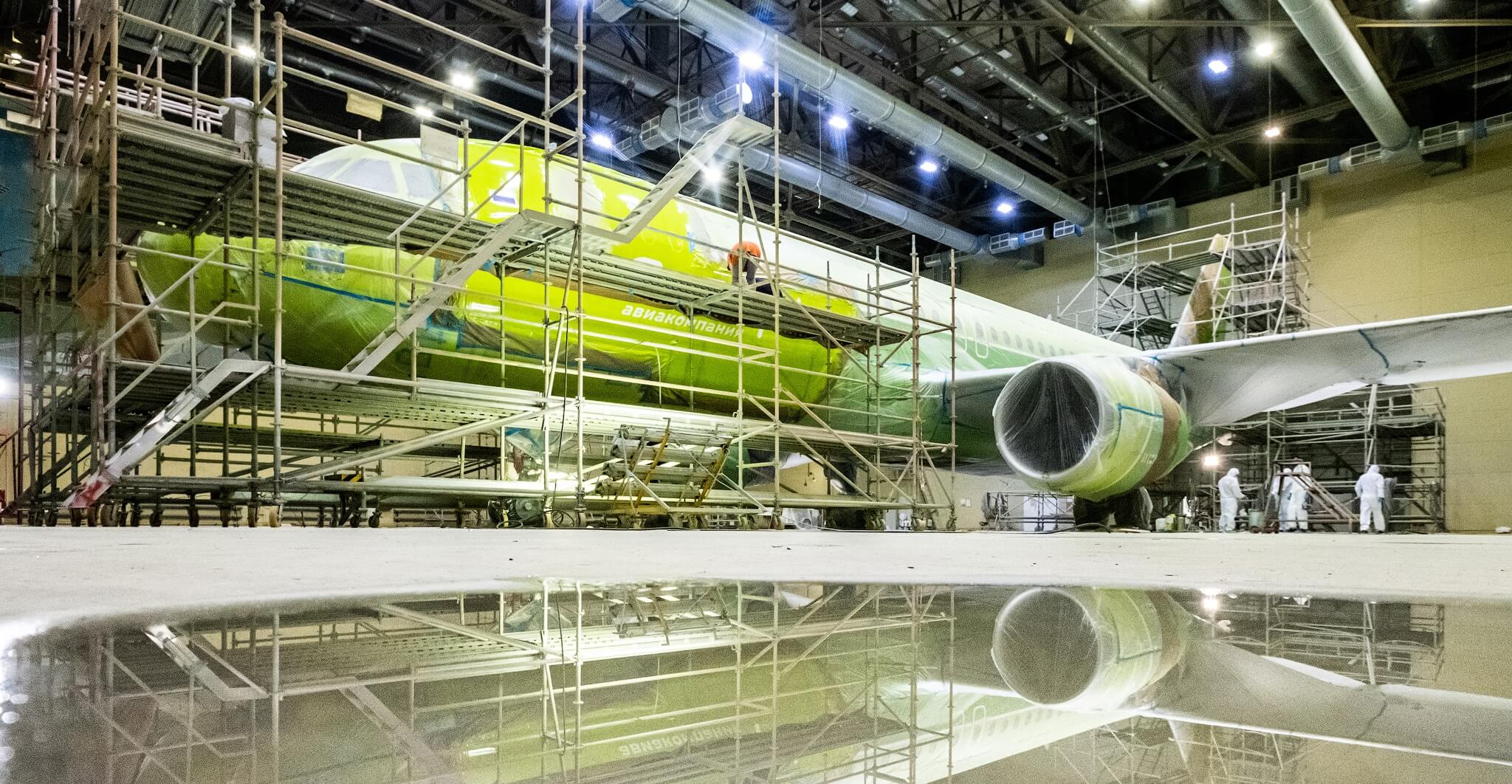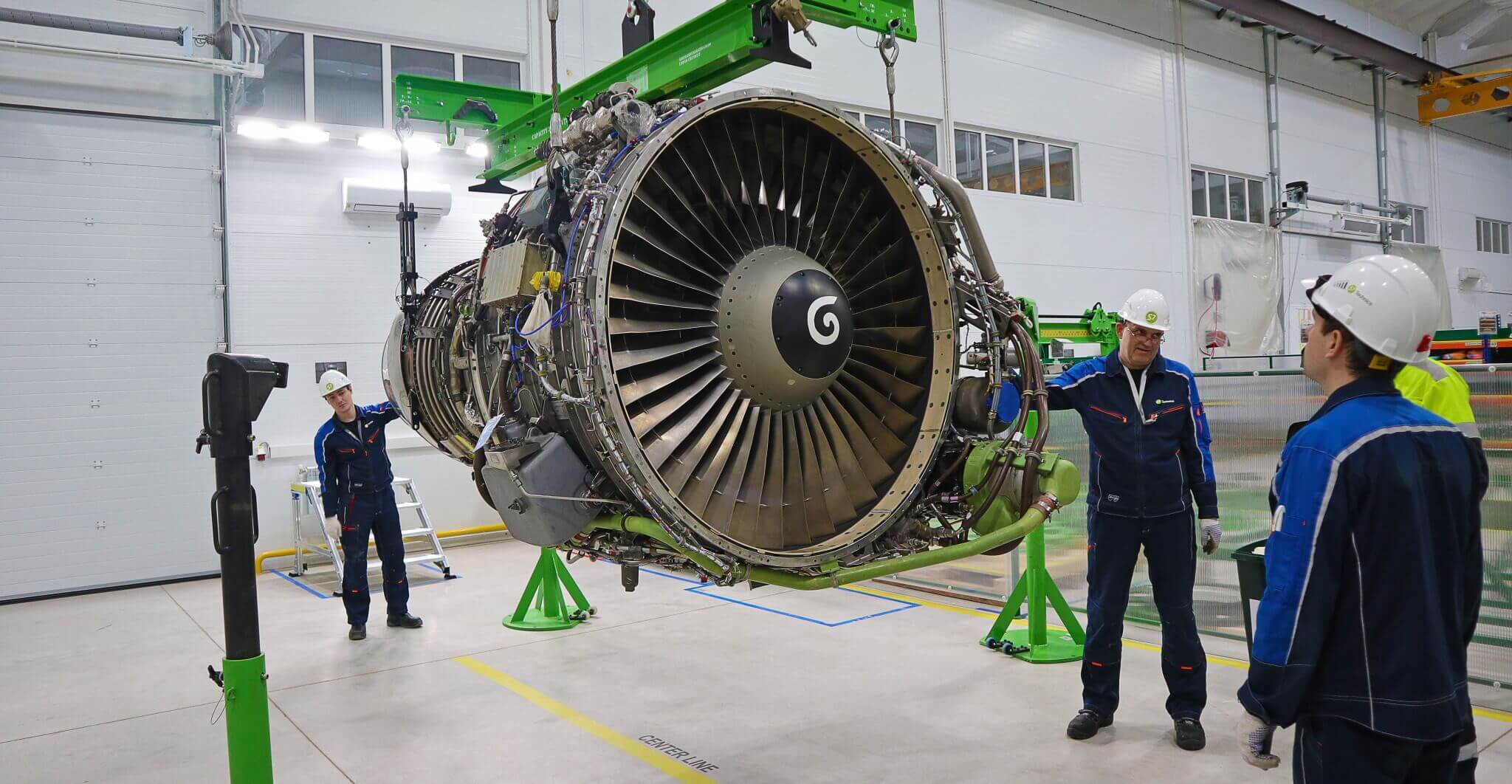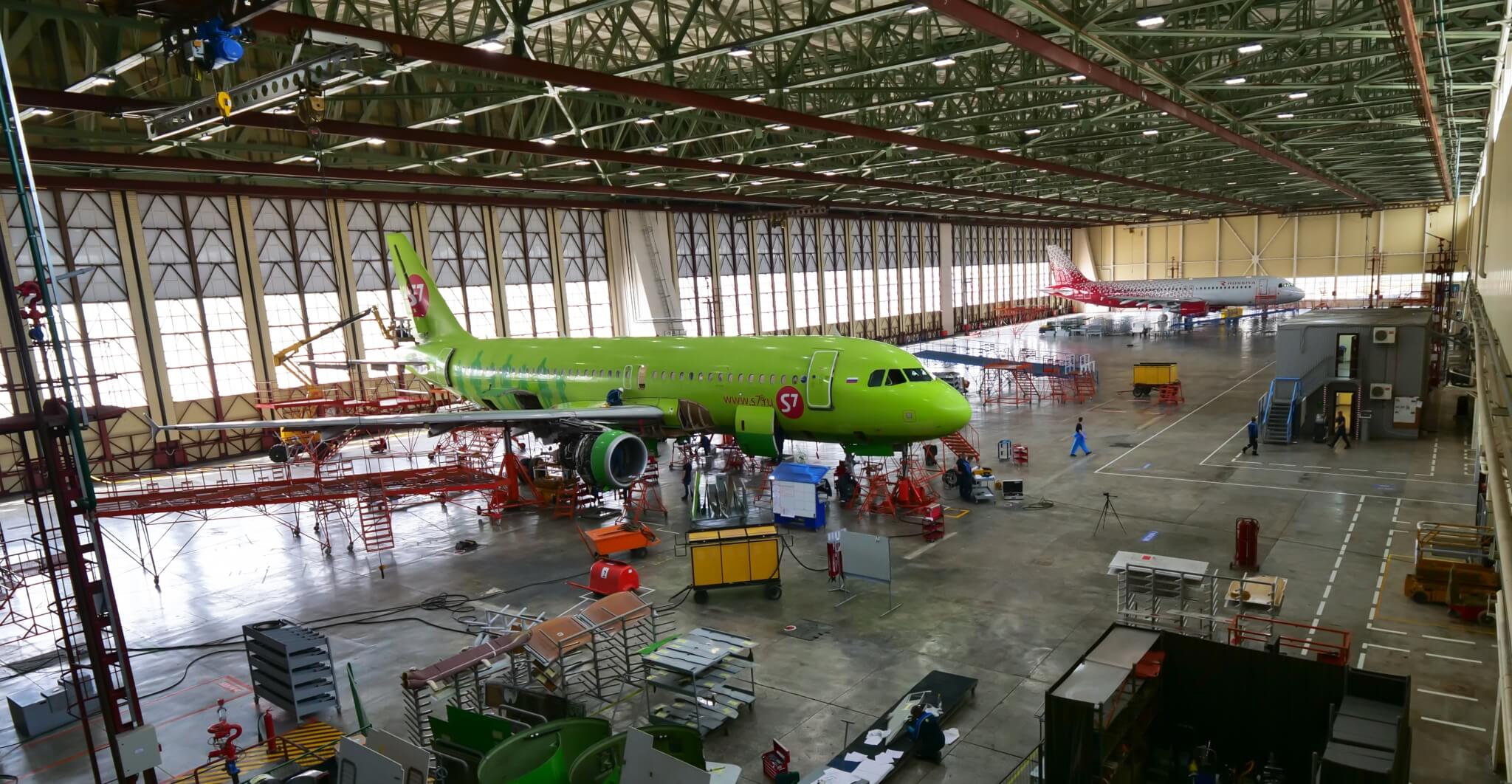 Today, 4 workshops and several production sections have been opened at the production site at Mineralnye Vody, with 326 employees of various specialties work.
This base is the third production site of S7 Technics. It was established on July 15, 2010 and located in the main production and administrative facility of the aircraft maintenance and repair hangar of the former Civil Aviation Plant No. 411, which is located next to the Mineralnye Vody airport.
Today, the base consists of a hangar complex with its own paint hangar, where up to 30 aircraft are painted every year, as well as workshops for line and base aircraft maintenance, structures and components repair shops (coffee makers, boilers, batteries), printing stickers for the aircraft cabin. The competence of the base's specialists in performing aircraft redelivery is recognized by leading leasing companies. Since 2019, the second section of aircraft engine repair in Russia – CFM56-3B / 5B / 7B – has been put into operation.
In terms of implementing IT technologies, the production site in the South of Russia does not lag behind other branches of the leading Russian MRO provider. In 2019, all S7 Technics databases switched to the AMOS information system and the base at Mineralnye Vody was one of the first to start working in the new information system as part of the project to redeliver an aircraft to lessor.
Lean production principles have been systematically implemented for two years now. A lot of work has been done to improve production equipment (functional portals, ladders with a lifting mechanism for interior equipment), which allows reducing losses. Now the process of bringing technical classes in line with the principles of 6S (Sort – Simplify – Scrub – Safety – Standardize – Sustain) is underway.
A consistent strategy for the development of the base was created, which, among other things, includes the creation of new production sites. Ilnur Shakhmaev, head of maintenance production at S7 Technics base at Mineralnye Vody, shared some plans.
"We are working on the creation and launch of a production site which will manufacture polyurethane foam (PU) for the passenger seats. A production facility has been identified and is currently undergoing renovation. In parallel, we purchase tools and equipment, and work on the production technology of polyurethane foam products. In the coming months, we will organize training for the staff who will work in this shop. Starting from October, we plan to set up production equipment and release the first trial batch of products made of PU," Ilnur Shakhmayev said.
The southern base of S7 Technics has a huge potential, which is revealed every year through the development of production capacities, increasing the volume of man-hours and professional development of employees. At this production site there are experienced specialists perform maintenance of almost any complexity, repair aircraft engines and apply new liveries to aircraft.
We congratulate our colleagues at the Mineralnye Vody base on this significant date and wish them new professional achievements, interesting projects and prosperity!