S7 Technics preps aircraft for Kazakhstan's first LCC FlyArystan
Air Astana sent two of its A320s to S7 Technics' southernmost base under long-term contract for maintenance support the companies signed in 2018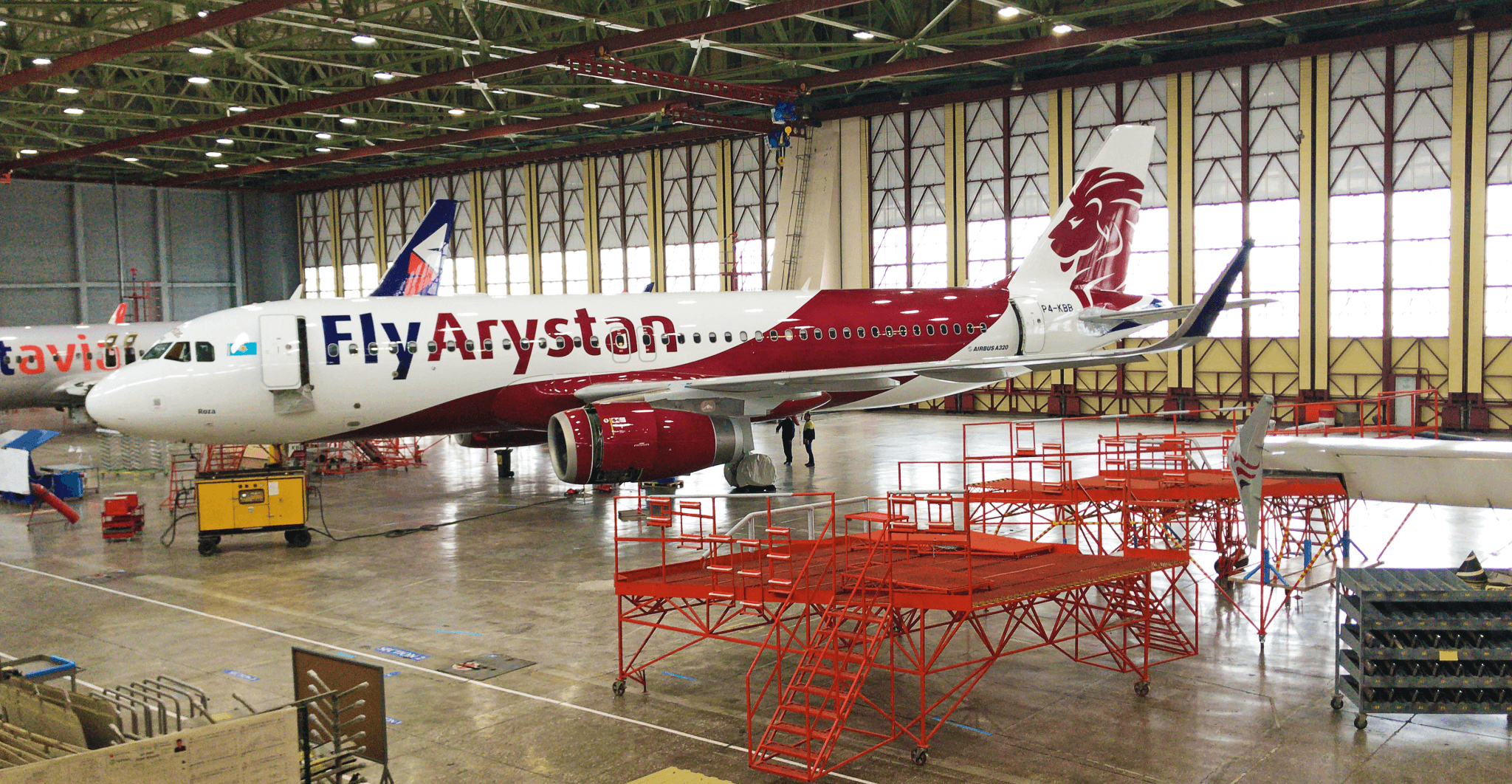 Mineralnye Vody aircraft painting shop painted the aircraft into FlyArystan's livery using the advanced base coat / clear coat system produced by the global leader in paint and coating, Dutch Akzo Nobel.
"In the logbook of S7 Technics' painting facility, FlyArystan's aircraft are number 101 and 102. Working on them, our team used special paint, MICA, which makes the coating brighter and shinier. This material has stiffer requirements for the quality of application and qualification of the painting team. For each aircraft we used 250 liters of painting materials," comments Denis Sarbin, S7 Technics' lead sales manager.
At Mineralnye Vody base, S7 Technics team also reconfigured the cabins of both A320s. To fit FlyArystan's business model, each aircraft was configured with 180 passenger seats in single economy class.
"The scope of works done on FlyArystan's aircraft included reconfiguration of the passenger cabin, to adapt it for Kazakhstan's first low-cost project. So their seating capacity was increased by more than 20%," Sarbin points out.
FlyArystan launched operations on May 1, 2019. Today its two A320s successfully deliver passengers on six routes across Kazakhstan. By 2022 the airline's fleet is expected to expand to at least 15 airliners. The aircraft will be based at different airports around Kazakhstan.