Complex modifications
| Part-21 G & J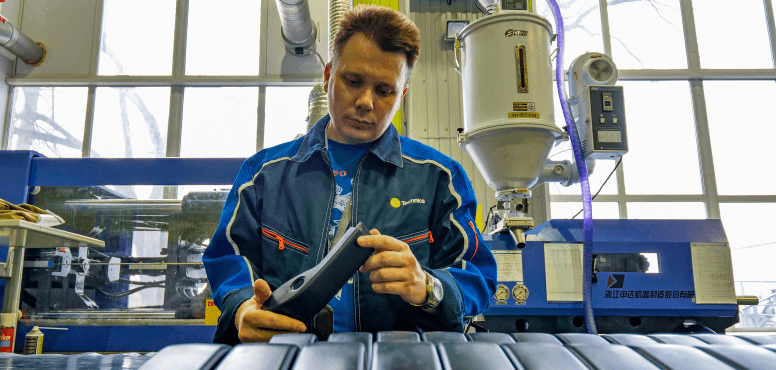 The image of the airline consists of many details: from website design to the design and quality of the aircraft livery. During the flight, passengers pay attention to the details of the interior. In a carefully selected interior design of the cabin, passengers get great pleasure from the flight, which in turn contributes to increasing loyalty to the airline and repeated appeals.
If you decide to update the interior of your aircraft, change its configuration or install additional equipment, you should contact the professionals who will do all the work at the highest level. According to our own qualified specialists in design and production, we can carry out a comprehensive modification of the interiors of your aircraft, from design documentation development to  practical implementation on the aircraft.
Wide range of services of S7 Technics includes:
Design documentation development for modification of passenger compartments, installation of additional equipment, repair of interior components (restoration of leather covers of passenger compartment), external painting of the aircraft;
Repair and sewing elements of an interior on own capacities (curtains, carpets, bags and covers, signal tapes);
Large-size products (plugs for the engine, protective covers for business aircraft, container curtains)
Luggage nets repair;
Placards production (external, internal);
Plastic parts production.
All works carried out as a part of this service are certified by the European Aviation Safety Agency (EASA Part-21 J, Part-21 G, Part 145). Before implementing the modification, our specialists carry out BurnTest of materials in their own laboratory of fire resistance. After that we can guarantee the compliance of the finished product with the requirements of the FAR25 standard.853 Appendix F, which will save you from financial expenses in future.
We serve 9 types of aircraft
Airbus A320ceo Family
Line maintenance: DME, OVB, MRV, IKT, VVO
Base maintenance: DME, OVB, MRV

Airbus A320neo
Line maintenance: DME, OVB, IKT, VVO
Base maintenance: DME, OVB

Boeing 737 CL
Line maintenance: DME, OVB, MRV, IKT, VVO
Base maintenance: DME, OVB, MRV

Boeing 737 NG
Line maintenance: DME, OVB, MRV, IKT, VVO, YKS
Base maintenance: DME, OVB, MRV

Boeing 737 MAX
Line maintenance: DME, OVB

Boeing 757
Line maintenance: DME, OVB
Base maintenance: OVB

Boeing 767
Line maintenance: DME, OVB, VVO
Base maintenance: OVB

Embraer E170
Line maintenance: DME, OVB, IKT
Base maintenance: DME, OVB

SSJ-100
Line maintenance: DME, SVO, MRV
Base maintenance: DME